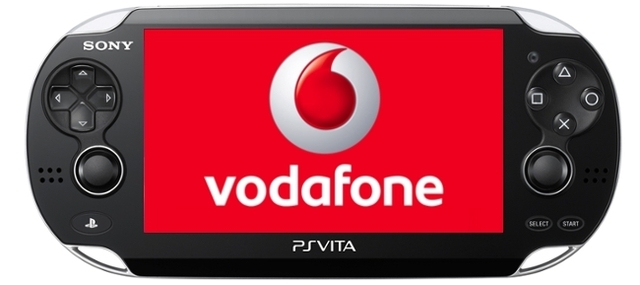 Vodafone Australia have revealed their plans for the Wi-Fi/3G Playstation Vita. Potential customers can grab a monthly data plan with no upfront cost for the Vita or you grab it pre-paid for $419, which is roughly the price elsewhere. For those who do buy it outside of Vodafone, a Vodafone Sim will be included in the box on launch day.
Postpaid plans will start at $55 per month on a 12 month contract. With the basic plan, owners will get the Playstation Vita and 1.5GB of data per month over 12 months (minimal cost is $660). If that is too small, there will be other data plans available, up to 18GB for $95 per month (minimal cost is $1,140). For those who just want to pay it all on launch day, the $419 prepaid pack includes 200MB of data on a 30-day expiry.
As a special offer, if you pre-order the Playstation Vita through Vodafone's online store by March 31st (which you can do right now), then customers will be given a necessary gift: a 4GB Memory Stick. The Memory Stick is essential for the Playstation Vita due to a lack of internal memory for save data. This does apply to both postpaid and prepaid deals. This is in addition to a free digital copy of WipEout 2048 when you activate your Vodafone sim, which you can now play since you will have the Memory Stick.
Ross Parker, General Manager of Devices at Vodafone had this to say on the Vodafone partnership with SCE Australia:
"Our partnership with Sony Computer Entertainment Australia presents us with a unique opportunity to make the move into the exciting world of mobile gaming. Our new network is built for smart devices like PlayStation Vita. Our customers have told us they can't wait to get their hands on this device, and we echo their enthusiasm and look forward to the arrival of PlayStation Vita in Australia later this month."
For more info or to pre-order the Vita, check out the Vodafone Playstation Vita page and see if the 3G version is the right one for you.