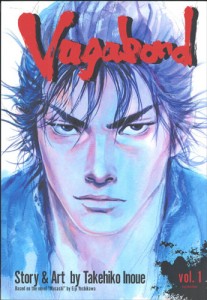 Takehiko Inoue the author of Vagabond and Slam Dunk has confirmed via. his official twitter page that his samurai manga series Vagabond will be returning next month after nearly a year and a half hiatus.
Vagabond which was serialised weekly in Kodansha's Morning Magazine, was placed on indefinite hiatus in August 2010, after Inoue became gravely ill. After he regained his health, he had found that he has lost enthusiasm for writing his manga and prolonged the return.
It appears now that Inoue has regained his enthusiasm and plans to bring back his award winning manga in full force next month. The next instalment of the manga is currently being coloured (which reveals that the next chapter will feature a colour page). No exact date has yet been revealed for Vagabond's return, but the vague 'next month' date is good enough for fans of the manga.