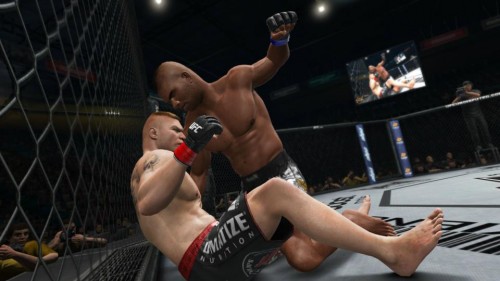 UFC Undisputed 3 has now hit retail shelves worldwide for both Xbox 360 and PlayStation 3. The game boasts a huge roster of over 150 fighters as well as the addition of Pride mode.
The game has substantially improved various areas of the game including Career Mode, online as well as the general match engine and gameplay.
"UFC Undisputed 3 delivers a best of class experience certain to resonate with MMA fans, sports enthusiasts and fighting gamers around the world," said Danny Bilson, Executive Vice President, Core Games, THQ. "The game also demonstrates THQ's commitment to quality and digital ecosystem development, including a robust downloadable content offering, attractive Season Pass Program and popular Facebook initiative featuring UFC heavyweight fighter Alistair Overeem."
To read our review of UFC Undisputed 3 click here, and also check out the launch trailer down below!