For limited time only, Jovian Minds has unleashed a free download for their iPhone and iPad App – Trouble in Tin Town. What in tarnations is this game about? Let's ask one of the U.S. presidents to find out this answer.
Abraham Lincoln happens to make his appearance as one of the three leading campaigns of this toy ridden story. Tin Town has some unsettling mysteries, and who could be better to find the truth to the problem? In Lincoln's Dilemma, toy Abraham must utilize his diplomacy or weight of his axe to unfold a conspiracy.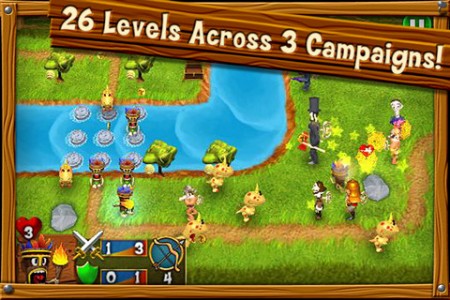 Other campaigns follow the stories of King Kandyheart and Finneas T. Rex and their exploits in the land of Tin Town. These tales will have you discover the lost lady named Sugar Sweet Lips, and unravel the murder of pet beetle named Ray Ray. Find more information or download the game for iPhone/iPad at the App Store.
Remember Trouble in Tin Town is only free for a limited time! And let's give a special thanks for Abraham Lincoln's birthday that could make this possible.