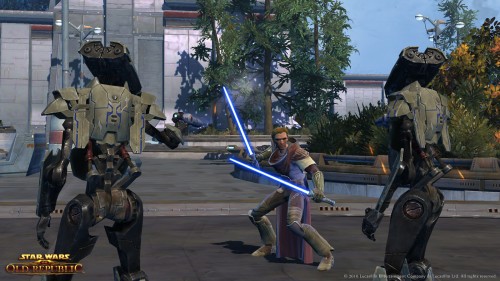 Over at the Official Star Wars The Old Republic website, Bioware have posted latest news on the topic of Oceanic Servers. This news? They have announced the launch of the Oceanic region servers, which will have lower latencies (which means that they're probably going to be localised somewhere here or in Southeast Asia), and that current players from these Oceanic regions will be eligible for transfer on March 1st.
To make things even better, the game will be available for pre-order at most leading game retailers, such as GAME, EBGames and JB Hi-Fi. We will also be seeing local game time cards, for those of us who lack a credit card. Even better, new players who pre-order the game will be able to receive in-game pre-order bonus items and anybody who completes a game-time transaction within the first month will also receive a Founders Title.
So check out the official website for all the details.