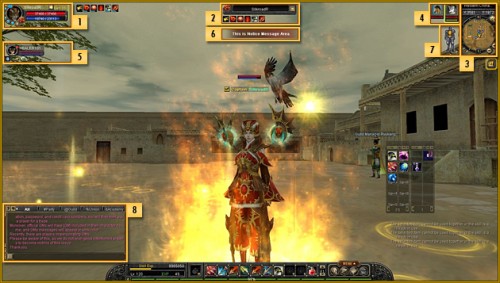 The latest iteration in the Silkroad series of games, Silkroad-R, recently launched worldwide and to celebrate the upcoming holiday of Valentines day, the game is hosting an event. Titled The Battlefield of Infinity,  the event has monsters dropping rare items that are used to woo fellow players in a manner similar to human courtship.
This Battlefield of Infinity is an arena that players enter to do battle with massive foes, as either a party or solo, in order to protect the Guardian Stone and to win rewards and prizes. Unfortunately, recovery items will not work in this arena, and with a cap of four attempts per day, you will want to bring the best players that you can find. The best part of the event, however, would certainly be the rare chocolate that drops.
Any player that has this chocolate traded to them gets a bleeding heart buff that increases strength and intelligence. Any two players that submit a screenshot of their love will be in the draw for a unique "Wedding Avatar". Make sure your photo is the best, as there are only 20 of these available.
To quote Joymax –
"Valentine's Day is a popular event for our users because of the number of couples, whether they're friends or married, that play our game together," said Joymax CEO, Nam-chul Kim.  "Alongside the new Battlefield of Infinity, which gives players a daily challenge to overcome either individually or with their closest warriors, there's even more to LOVE about Silkroad-R."
For more information, be sure to check out the official website.