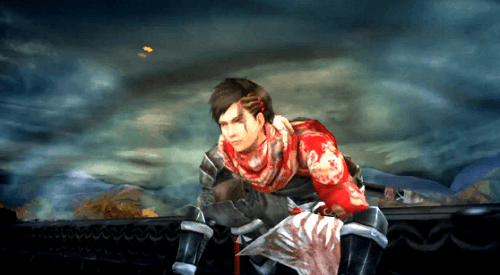 Shinobido 2: Revenge of Zen, developed by Acquire Corp and published by Namco Bandai Games, is now available to purchase for the Playstation Vita in all launch regions. The game will be available at retail and on the Playstation Network. A demo of the game will be available at a later date, as well as some downloadable content in which players will battle against otherworldly creatures and bring down their 8 fearsome bosses. No announcement on when the content will be available has been announced.
Shinobido 2: Revenge of Zen finds the region of Utakata in the grip of a vicious civil war. Zen soon finds himself betrayed by his companions and left for dead after his beloved's murder. Saved by the Asuka Ninja clan, Zen chooses to live the life of a ninja and sets out to find those who wronged him, where each mission brings him closer to resolution while delicately swaying the balance of power in the war. Using the touchscreen and rear touch pad, players will be able to mimic ninja actions such as throwing ninja shuriken and targeting grapple points.
To see the launch trailer, follow the link (you must be over 16 in order to watch the video).  Capsule Computers will have a review of the game this weekend.