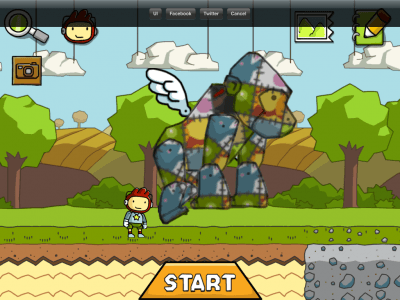 Warner Bros Interactive have announced that their top-ranking iOS title, Scribblenauts Remix, will be getting a new feature – Scribble Pics.
Scribble Pics is a new in game screenshot sharing system that will allow players to take a digital image of their in game creations and mayhem and share it with their friends through Facebook and Twitter.
Scribblenauts Remix is available on the iTunes app store for $0.99. Be sure to pick it up if you haven't done so already to join in on the Scribble Pics fun.
What do you think of Scribble Pics? Do you have any funny ideas for pictures to make? Let us know in the shoutbox and comments section.