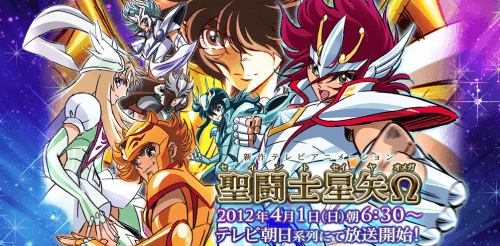 Toei Animation have announced that a new Saint Seiya series is in the works and is set to premiere on the 1st of April, 2012 in the Spring 2012 anime season.
The new series is to be called Saint Seiya Omega and will feature an entirely new cast of characters, with the protagonist known as Koga leading the pack.
This new Saint Seiya series is a direct sequel of the original series. It has been more than 25 years since the original series aired in Japan and several years since the spin off series Saint Seiya – The Lost Canvas aired.