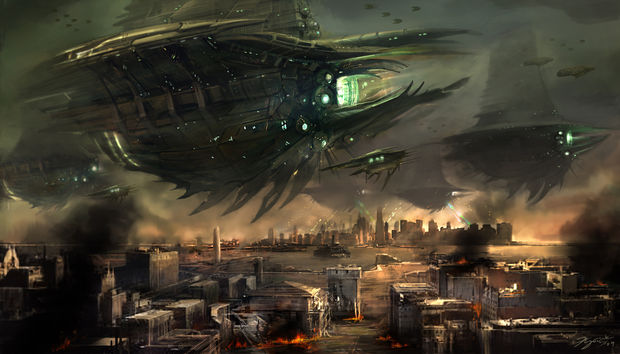 The first ever first person shooter that will emulate the console experience on an handheld has a release date. Resistance: Burning Skies will be released on the Playstation Vita on May 29, 2012, announced on a Playstation Vita live chat over on the US Playstation Blog. In addition to dual analog support, expect front and rear touch support for actions such as melee attacks and throwing grenades.
Set in a tale of survival during the August 1951 Chimeran invasion of the East Coast, you take control of Tom Riley, an everyday firefighter from New Jersey who is thrown headfirst into the teeth of the Chimeran war machine, forcing him to redefine his notions of duty and heroism.
You can check out the box art below, which was also revealed on the same live chat.