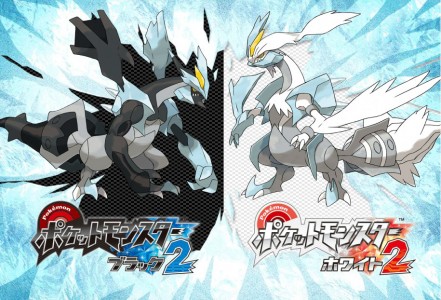 PokeBeach reports one bombshell of an announcement made at the Pokemon Smash event, the next Pokemon games have been decided and they will appear on the Nintendo DS, they are Pokemon Black 2 and Pokemon White 2.
In the past, there was always been a final expansion to the set of Pokemon games. Red/Blue was followed by Yellow, Gold/Silver was followed by Crystal and so on. However, instead of getting an expansion to Black/White (which many imagined would be Pokemon Grey), fans will be getting direct sequels.
The Japanese release will happen on 2 June 2012 and it will be for the Nintendo DS platform but there will apparently be some DSi and 3DS features. At the moment, there is only a teaser poster showing off two new Pokemon that are also set to appear in the upcoming Pokemon movie.