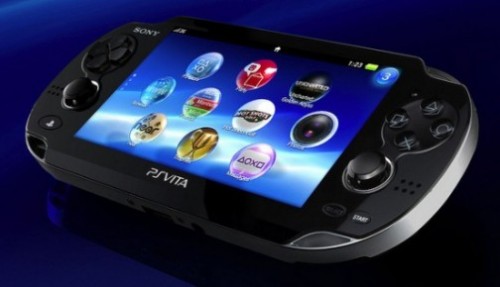 It's time for another Playstation Vita update, if you own a Japanese Vita. Firmware version 1.6 will be available on February 8 and it is a major update. Two new features will be added to the Vita: a map application and video recording. With the release of this update, Western versions of the Vita may have these two new features right out of the box.
The map application will be added to Home. Using the GPS in the 3G/Wi-Fi version, the Vita will show the user their current position. The user can also search up details of locations and calculate both walking and driving distances to their intended destination. Satellite imagery will also be available.
Video recording will finally be added to the Vita's repertoire of features. Video recording will be limited to 120 per second at 320×240 (QVGA) or 60 per second at 640×480 (VGA), which is the same resolution for photos. Also, the light which illuminates the Home button will flash blue when the Vita is in its power supply. You can check out some screens of the two applications below.
For those with Macs, this week will also see the release of the Content Management Assistant for PlayStation program. This is required for transferring data (such as saved games and games themselves) between the Playstation Vita and your computer. A Windows version has been available since launch.
Source: Andriasang