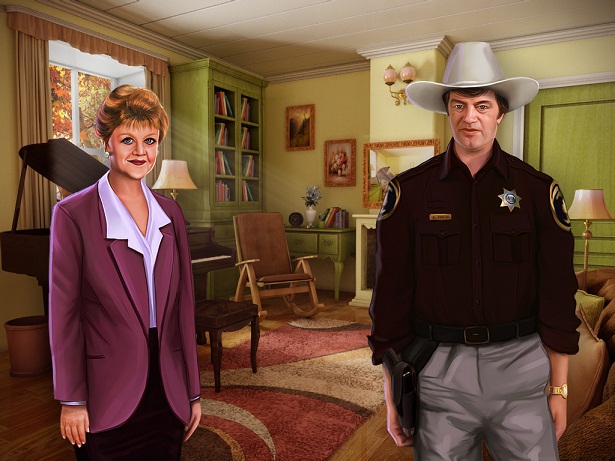 Mystery writer and amateur detective, Jessica Fletcher, has been around for decades. Her stardom started in September 30, 1984 when Jessica, portrayed by legendary actress Angela Lansbury, graced our television sets and solved her first mystery in "The Murder of Sherlock Holmes". Since then, she has solved more than 260 mysteries and has written over 80 mystery novels. Now after starring in the video game, Murder, She Wrote, Jessica Fletcher will be back again to solve another mystery in Murder, She Wrote 2. Thanks to Legacy Interactive, developer and publisher of games based on hit TV shows such as Psych, Ghost Whisperer and House M.D.,  Murder, She Wrote 2, will be available at retail stores and online in Spring 2012.
Murder, She Wrote 2 is licensed by Universal Partnerships & Licensing on behalf of the NBCUniversal Television Consumer Products Group.
Check out more games from Legacy Interactive at Legacy Games.