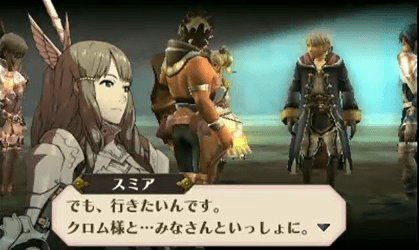 You may remember that a Fire Emblem title is being developed for the Nintendo 3DS. However at that time, we knew very little about the game. Now we know just a little bit more thanks to Jump Magazine. Fire Emblem: Awakening is first set to be released on April 19th in Japan and here is a brief glimpse of what the story will entail.
"Two sleeping dragons – one a sacred ally of mankind, the other its sworn destroyer. Two heroes marked with the symbols of the dragons. Their meeting heralds the dragons' awakening – and the world's ending."
The main character is named Crom, Prince of the Iris Kingdom. He will wield a Falchion as a weapon, while the other main character is a character that the player will create as themselves. Players will be able to choose a gender, weapon type and various other customization options to create their own fighting unit. Very interesting… now we just need to see this title released overseas in North America and it will be even better.