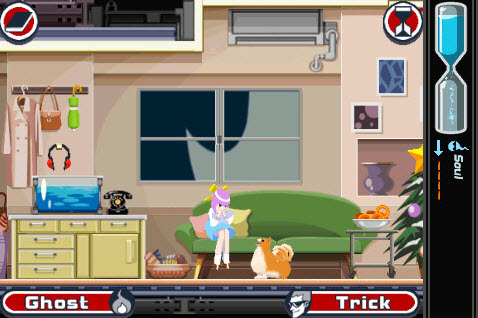 Here we are again, MasterAbbott is back for this week's iOS Game Suggestions. If you missed out on last week's suggestions, click on the links below and check what cool games you should be picking up for your iOS along with the introduction and disclaimer on how my suggestions work, as I'm not going through the same old intro every week. (suggestions 1 has the disclaimer)
MasterAbbott's iOS Game Suggestions
What i've also introduced is video game play footage (if it's possible) on some of the iOS games I've suggested, you can check this out at the bottom of the article. Currently video game play footage for this week's suggestions is One Epic Game, check back in a few days there will be some more added. For now, if you jump into week 2 suggestions there are a few videos to check out.
Once again it's been a great week on iTunes, so many amazing games were released, this week I've suggested well over my normal amount with a total of 24 great quality titles. As always for this week's suggestions I've added a few old games into the mix as they certainly deserve a mention. But of course the focus is still on the newer titles that you should also take a look at to spend your hard earned iTunes cash / time on.
This week I've focused on both free games and titles over 99c as there were some awesome and unique games released. These titles are all well worth taking a look at. Now lets get down to business shall we.
For The Cheapskates – FREE GAMES
MASTERABBOTT's FREE GAME Pick Of The Week

Ghost Trick: Phantom Detective – Price : FREE (with option to purchase more chapters) – Publisher – Capcom (In an obscure corner of the city, a single bullet takes your life, but that's not all it takes. When you awaken as a spirit, you realize you have no recollection of who you are. Thus begins your search for the answers to these questions: "Who am I?", "Who killed me?", and "Why was I killed?") runs on both iPhone & iPad. GET IT NOW FOR FREE

Half Breed – Price : FREE – Publisher – 

Tricasa

(Half Breed is an action-packed game with awesome visuals, loads of unique weapons, a bunch of aliens, and epic boss fights! Your character is a man who seeks revenge on the people that created him as a military experiment. Half-man and half-alien, a Half Breed, use special powers to defeat enemy aliens and their bosses. Similar in theory to games like Prototype & inFamous.) runs on both iPhone & iPad.

GET IT NOW FOR FREE

Namco Arcade – Price : FREE – Publisher –

NamcoBandai Games Inc.

(Those gems of gaming that were so much fun back in the day are back, and are now available in the App Store! Namco's arcade games, which turned the arcades of the eighties into centers of fun and thrills, have been completely restored for you to enjoy on the iPhone, iPod touch, or iPad! Whether you're an old school pro or a beginner, be sure to take this opportunity to play these classic titles, packed with a unique charm that seems both nostalgic and new at the same time!) runs on both iPhone & iPad.

GET IT NOW FOR FREE

Call Of Mini: Double Shot – Price : FREE – Publisher – 

Trinit Interactive Ltd

 (The small town of Lakeside is suffering from something even scarier than economic crisis: Zombies. You are an unwitting truck driver stranded in the middle of it all, forced to kill for your survival. In the face of deadly new breeds of bioengineered zombies, you and one buddy are the only two left to hunt down the source of the infection. With super high-tech weapons and totally unique armor, how long can you hold off the zombie hordes?.) runs on both iPhone & iPad.

GET IT NOW FOR FREE

Stop Those Fish – Price : FREE – Publisher – 

Eye Intertactive

 (Why should you Stop Those Fish? A league of hyper-intelligent fish is plotting our destruction from their secret lair at the bottom of the sea. You are the leader of a small band of bears fighting for the survival of all land dwellers. In this epic battle that pits bear against fish, do you have what it takes to drown the fish uprising before it's too late?.) runs on both iPhone & iPad.

GET IT NOW FOR FREE

 
Pluto Learns Piano – Price : FREE – Publisher –

Pluto Games Inc.

(You'll find tons of notes and fascinating animals as you guide Pluto through the ocean in your adventure to master the songs. Play all the correct notes, avoid the incorrect ones, and definitely stay away from the obstacles! Great game for kids, play songs and learn musinc along the way.  13 great songs included with options to purchase more.) runs on both iPhone & iPad.

GET IT NOW FOR FREE

 
Tires Of Fury – Price : FREE – Publisher –

Ignotus Games.

 (Welcome to Tires of Fury Island! Here, you'll race across a wide variety of environments against a rag-tag group of unique racing machines and drivers.
Head to the garage and pick your ride from a line-up of monster trucks like you've never seen: Including pirate ships, laser tanks, space ships, and more! Each one has a unique balance of attributes that you can upgrade according to your preferences using your racing prizes. Also, three unique drivers each offer an additional boost to your stats.) runs on iPhone & iPad.

GET IT NOW FOR FREE

 
The Nightworld – Price : FREE – Publisher –

Glu Games

(Welcome to a world where sunlight is nothing but a memory, where resources are scarce, and only the cunning will survive. Emerge from the shadows and walk the wastelands as one of the last humans fighting for resources, to stay strong and most importantly to stay alive.) runs on both iPhone and iPad.

GET IT NOW FOR FREE

 
Snoopy's Street Fair – Price : FREE – Publisher –

Beeline Europe.

(Help Snoopy, Charlie Brown and the entire PEANUTS gang build and organize a street fair!
In this taptastic adventure you'll decorate Charlie Brown's neighborhood and fill it with a wealth of wonderful stalls and attractions. Recruit your favorite PEANUTS characters including Sally, Linus and Lucy, just to name a few.While the rest of the gang is busy with the fair, Snoopy brings his own brand of mischief to the game.) runs on both iPhone and iPad.

GET IT NOW FOR FREE

 
Battle Bears Royal – Price : FREE – Publisher – 

SKYVU Pictures Inc.

 (Equip your character with a massive array of powerful and hilarious primary/secondary weapons, melee weapons and amazing power-ups as you pwn your friends across 4 distinct multi-level maps including the HUGGABLE FACTORY! Produced in partnership with Recharge Studios, BBR is SkyVu's most epic game ever.) runs on both iPhone and iPad.

GET IT NOW FOR FREE

Terapets – Price : FREE – Publisher –

TikTak Games

(Teraland is a fantastic world where humans live together with some creatures called Terapets.
They have always lived happily in harmony with nature and the inhabitants of Teraland. But, for some reason, not long ago, the Terapets have lost their melody and, therefore, their light and happiness… What's the reason for this tragedy? They need somebody whose bravery and spirit will make possible the return of the melody to the Terapets. Could it be you? .) runs on both iPhone and iPad.

GET IT NOW FOR FREE

Terra Noctis: Free Dreaming – Price : FREE – Publisher – 

Everplay Interactive

 (Relive the older school gaming days in this retro-inspired platformer reinvisioned for your mobile device! Run, Jump, and Solve Puzzles on your way to the goal! Battle devious baddies and collect many goodies across 4 epic worlds!.) runs on both iPhone and iPad.

GET IT NOW FOR FREE
For The Bargain Hunters – 99c Games
MASTERABBOTT's 99c Game Pick Of The Week

Paper Monsters – Price : $0.99 – Publisher – Crescent Moon Games. (Dive into the world of Paper Monsters and watch a living world made out of paper, cardboard, and a few cotton balls unfold right before your eyes.
Paper Monsters takes all of the classic 2d platforming elements, combines them with cutting edge graphics and then packs it onto your iPhone or iPad!) – runs on both iPhone & iPad. BUY NOW

One Epic Game – Price : $0.99 – Publisher – 

Chillingo Ltd

 (There's only one hero who can save us all. Unfortunately, he's busy, so it's up to you instead.
So now it's time to protect the world from an alien invasion right in the middle of a zombie outbreak in a post-apocalyptic wasteland…full of all your favorite bad guys! ) – runs on both iPhone & iPad.

BUY NOW

 
Legendary Wars – Price : $0.99 – Publisher –

Liv Games.

(Legendary Wars. Take command of your heroes. Build up massive armies to destroy the undead forces of the Netherworld! It's time to fight back! Legendary Wars Campaign mode features 5 lands and over 50 levels each with unique gameplay and secret unlockable modes and Features a variety of gameplay styles including; castle defense, castle siege, ambush, side-scrolling, free build, and Hero control. ) – runs on both iPhone & iPad.

BUY NOW

 
Desert Zombies Last Stand – Price : $0.99 – Publisher –

Eighth Wonder Studios.

(Arm yourself to the teeth and dive head-first into Desert Zombie: Last Stand, a high-octane, high-explosive action game powered by Unreal Engine 3! Desert Zombie delivers an immersive, action-packed warfare experience unlike any other! Fight to survive battling hordes of armed and dreadfully cunning zombies. Experience thrilling combat carnage and undead bloodshed complete with a full arsenal of modern weaponry, unlockable player perks, characters and achievements. ) – runs on both iPhone & iPad.

BUY NOW
For The Millionaires – All games over $0.99
 

MASTERABBOTT'S Over 99c PICK OF THE WEEK

Warm Gun – Price : $1.99 (Publisher – Emotional Robots (World War III has been fought to the tipping point and ecologists long unheeded cries have been silenced by the grim truth of their predictions. To the last drop of oil have the worlds resources been depleted, and only sporadic traces of modern structure can be sifted in the dust. Time ticks forward, but humans must retrace their advancement back; through a history that has already been lived and to the Wild West for the second time. We have trampled ahead to the past in muddy boots, to the United States of late 19th century.) – runs on both iPhone and iPad. BUY NOW

Pocket League Story. – Price : $2.99 – Publisher – 

Kairosoft Co. Ltd

 ( From the same guys that brought us the highly addictive Game Dev Story, they are back and this time you can strap on those soccer boots and handpick players, train, and battle your way to the top of every league in this sensational soccer team simulation!  SHOOT… GOAAAALLLL!!) runs on both iPhone and iPad.

BUY NOW

 
Super Monkey Ball 2 – Sakura Edition – Price : $2.99 – Publisher – 

SEGA America

 ( Super Monkey Ball is back. Everyone's favorite monkeys keep the ball rolling with this exclusive version of the arcade to console classic for iOS. Roll around the Far East, as you tilt and steer one of four adorable monkeys through 125 themed mazes and a beautiful world of cherry blossoms. Just grab your bananas along the way to earn extra lives before time runs out. It's so easy to play, even a monkey could do it!!) runs on both iPhone and iPad.

BUY NOW

 
Call Of Cthulhu: The Wasted Land – Price : $4.99 – Publisher – 

Red Wasp Design

 (Call of Cthulhu: The Wasted Land is a turn-based strategy/role-playing game based on the award winning Call of Cthulhu RPG. Set in the midst of World War One, the game pits your team of investigators and soldiers against an ancient enemy, one older than humanity itself… Can your team of investigators keep their grip on sanity long enough to stop these diabolical plans? The fate of humanity is in your hands..) runs on both iPhone and iPad.

BUY NOW

 
Midnight Mysteries: Salem Witch Trials – Price : $6.99 – Publisher – 

MumboJumbo

 (A storm is brewing in Salem!!! Can you solve this Midnight Mystery? Explore 10 adventurous missions in stunning HD in this intriguing hidden-object adventure game. The famed writer Nathaniel Hawthorne has died during a freak snow storm, and his ghost has come to you, asking for help. There's more to this case than first appears, and only you can help free his spirit..) runs on iPad.

BUY NOW

Awesome Land – Price : $1.99 – Publisher – 

Freakzone

 (Remember when console games were AWESOME? When the challenge was in conquering fearsome obstacle courses rather than getting through needless tutorials? Awesome Land will restore your faith in true gaming and whether you spent your childhood jumping on mushrooms, rolling around loops or even whipping skeletons, this game will give your nostalgia muscles a good workout without having to fork out big bucks in some dusty vintage game store..) runs on iPhone & iPad.

BUY NOW

Hamlet! – Price : $4.99 Free with in App purchase option – Publisher –

Big Fish Games

(Mayhem and hilarity ensue when a scientist travels back in time and gets mixed up with characters from William Shakespeare's play, Hamlet! Guide the man from the future as he embarks on a mind-bending mission to save Hamlet's girlfriend, Ophelia, from the clutches of the evil Claudius. Solve a variety of cunning puzzles and advance from one sidesplitting scene to the next as you defeat bosses and overcome mental obstacles in this fun Adventure game. .) runs on iPad.

BUY NOW

Bean's Quest – Final – Price : $2.99 – Publisher – 

Kumobuis

(Emilio has been cursed and his girlfriend kidnapped! Transformed by dark magic into a jumping bean, you must bounce your way to victory through 50 levels spread over 5 worlds. Can you rescue your one true love and find your missing pet axolotls? Bean's Quest brings back retro platforming to your iPhone or iPad with super intuitive controls; touch left or touch right – it's so simple!.) runs on iPhone & iPad.

BUY NOW
There you have it folks, these games should keep you busy for quite some time. I'll be back next week for another dose of iOS goodness, in the meantime if anyone would also like to suggest their own suggestions, please feel free to share them in the comments section below, or join the discussion in the forums. Check out the link below :
Remember kids, Play Hard Or Don't Play At All!
–
Video Game Play
 One Epic Game
[pro-player width='530′ height='253′ type='video']http://www.youtube.com/watch?v=QttnzTejbU8[/pro-player]
–
Legendary Wars / Monster Wars
[pro-player width='530′ height='253′ type='video']http://www.youtube.com/watch?v=uWaIgLfxs4A[/pro-player]