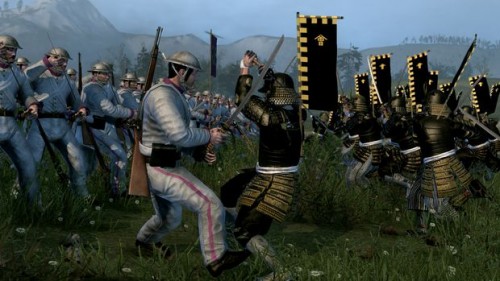 SEGA's most recent trailer for the Fall of the Samurai expansion was recently released.  During the video, "The Creative Assembly team discusses the changes which the Boshin War brought to Japan, and  reveals some of the thrilling new campaign features with Fall of the Samurai brings, including the extended map, the new Foreign Veteran agent, and the rapid modernisation of civic and military technologies. "

After watching the video, we realized we were only going to do one thing in the expansion: build lots and lots of Gatling gun factories.
Total War: Shogun 2 – Fall of the Samurai releases on March 23.  Are you ready to take over Japan?