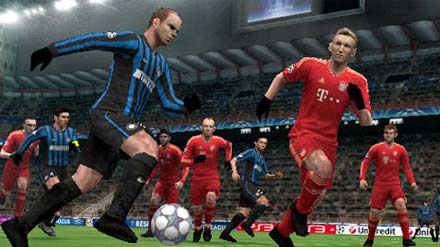 Konami Digital Entertainment Inc. is excited to announce the release of Pro Evolution Soccer 2012 3D on the 3DS, allowing fans to experience the game like never before.
Gamers will have full control over every pass, tackle and shot through either the analog stick and buttons or by a new touch-screen control system, enabling players to use the stylus to direct their players.
"With 3D imaging capability, Pro Evolution Soccer fans will have the most authentic soccer experience short of actually stepping onto the field and scoring a goal," said Tomoyuki Tsuboi, President of Konami Digital Entertainment, Inc. "We're thrilled to offer this new version to Pro Evolution Soccer with enhanced images to fans around the world."
Pro Evolution Soccer 2012 3D focuses on the skills on show via a number of new, intelligent camera views that pan and swoop to cover the on-pitch action and show off the 3D powers of the Nintendo handheld. Players are also invited to hone their skills in a number of game modes.
In addition, gamers can now play against a friend in one-on-one games through both the wireless and Wi-Fi settings, while KONAMI has implemented a new take on the StreetPass system of data exchange. The Master League team data can be exchanged with other users, and fans can play against with the exchanged team. In this case, the exchanged team is to be played by CPU.
PES 2012 3D is available at all retailers now!