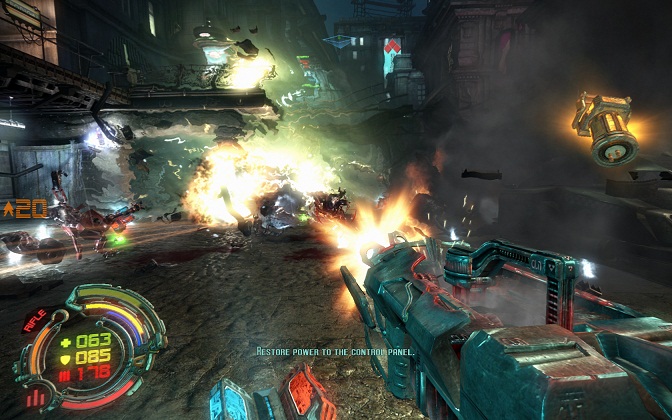 A new gameplay trailer has been released for Hard Reset: Extended Edition from Kalypso Media and Flying Wild Hog .
In this single-player shooter, veteran Major Fletcher is caught in a battle between two of mankind's greatest enemies. With over-the-top action and a wide variety of weapons, Fletcher must battle his way through seemingly never-ending waves of mechanical foes which will lead him to discover that not everything is what it seems to be.
Check out the new trailer below and visit http://www.hardresetgame.com/ for more information on Hard Reset.
Hard Reset: Extended Edition will be released for the PC in the UK on 9th March, 2012.