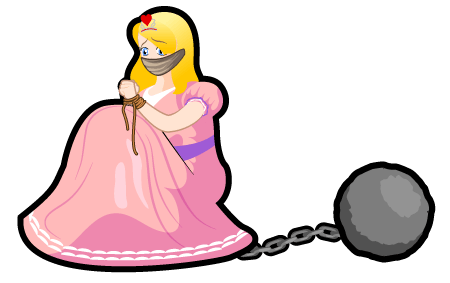 Cloudberry Kingdom is the debut title from the up and coming independent game developers – Pwnee Studios. The title is an interesting platformer that creates procedurally generated levels for players to enjoy and solve.
The game is also scaled to a players skill level, so that they will always find it challenging, but not too challenging. This seems to be a new technology as we have yet to see a title that can do both of these things together. The developer says that there are something like '1096 ' potential  levels in the game.
The most interesting aspect of this game seems to be the way that it was developed. The developers claim to have taught an AI how to play platformer games (I'd love to see it beat Megaman 2 at some point), here's the quote below –
Instead we spent the last two years teaching an Artificial Intelligence how to design and play platformer levels. Afterward we caged it in a box of software and called it a game.
The developers seem like really witty guys and we would love to see their stuff on as many platforms as possible. So be sure to check out their site for more info and the video embedded below on their games gameplay.