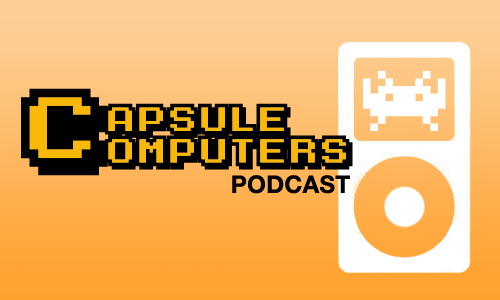 Rumours ramp up this week as Microsoft is lurking in the shadows with a potential new Xbox Console made out of magic and unicorns and the Wii U may be getting a (much needed) name change. Australia will debate and finally vote on an R18+ rating in February and we talk about our biggest gaming disappointments.
Cast: Alexis Ayala, Matt Vella, Michael Marr & Grace Mitchell
Music for this podcast is from Dark Ninja and The J. Arthur Keenes Band
Thanks for listening and let us know what you think!
• SUBSCRIBE:  iTunes Podcast Channel  |  Podcast RSS Feed
• DOWNLOAD:  iTunes  |  M4A (right click/save as)
Check out our enhanced M4A shows with selectable chapters, changing artwork and links to all the stories right from your player!
Send all your video game or podcast questions, hints, suggestions and feedback to podcast@capsulecomputers.com
STORIES COVERED IN THIS PODCAST:
Wii U to Ship This Holiday Season
R18+ to Get Debate and Vote in February
Thanks for listening. Copyright Capsule Computers Pty Ltd – All Rights Reserved