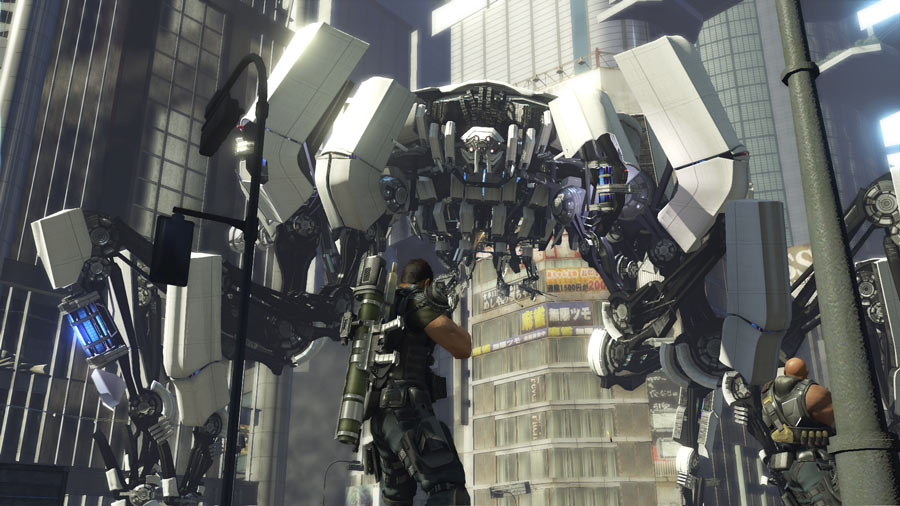 Nothing will brighten up your day more than having a surprise demo announcement given a few days before said demo is set to be released. Sega has revealed today that they are planning on releasing a demo for their upcoming futuristic robot apocalypse shooter Binary Domain on February 15th on both the PlayStation 3 and Xbox 360.
In the demo players will be able to explore two missions from early in the game. Both of these missions take place in Tokyo and players will drop into the boots of Dan Marshal as they make their robotic enemies bleed crude oil. In the demo players will also be able to experience the title's consequence system, which allows players to either grow closer or further apart from their teammates through various interactions.
If the demo itself doesn't get you excited enough for Binary Domain's release later this month then perhaps the below trailer will, which details the game's online multiplayer mode. Those who are looking to pick up the title can do so on February 28th in North America, February 24th in the UK and February 23rd in Australia for the PlayStation 3 and Xbox 360.