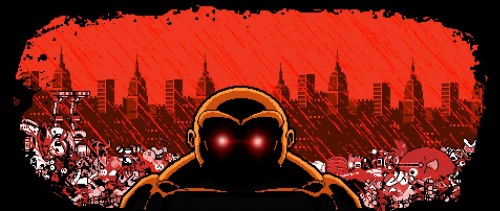 … On every major PC distribution that isn't Linux (though I'm sure if you really wanted to play it on Linux, you can find a way to).  As you may recall, Abobo's Big Adventure was the parody game that took the gaming world by storm earlier this year and has been gaining popularity ever since.
Now! You can own this fabulous game in all its game-glory by downloading it from the official website. The game features parodies on many games, namely Double Dragon, but also others, such as The Legend of Zelda and Donkey Kong.
So be sure to download the title from the official website.