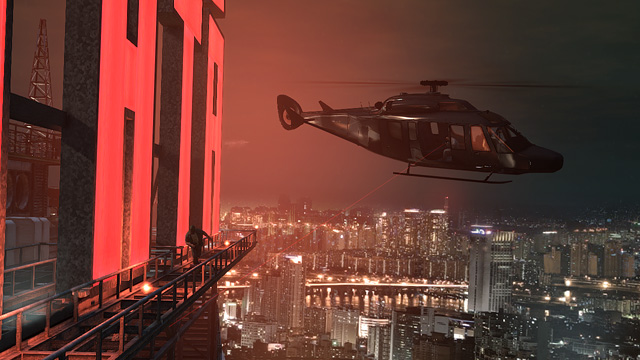 I cant believe how awesome this game is looking and the amount of research and effort Rockstar are putting into Max Payne 3 to make sure that we the gamers get the most explosive and accurate experience possible. As a tormented and down and out Max leaves his home in New York City he hopes of a better life and new start in one of the most colourful and upcoming cities in the world Sao Paulo Brazil. After coincidentally running into an old "colleague", Max finds himself working for The Brancos, an exceptionally wealthy South American family living in a city that attracts so many billionaires it ranks in the top 6.
In an effort to get a better understanding of the life Max will be living and the environment and culture of the people who inhabit his new home, Rockstar have made many trips to the area to add authenticity to their representation of the city and the colourful people that inhabit it. Sao Paulo has become somewhat of a investors paradise of late, with many powerful rich businessman moving into the city. Rockstar wanted to make sure that the wealthy element that Max interacts with throughout the game were accurately portrayed, showing why it has become the 4th most popular city for investors. While I was sterotypically thinking it was purely drug money, it was very intersting to read that it is actually people such as the Co-owner of Burger King and on a more interesting note, the worlds first Ethanol billionaire.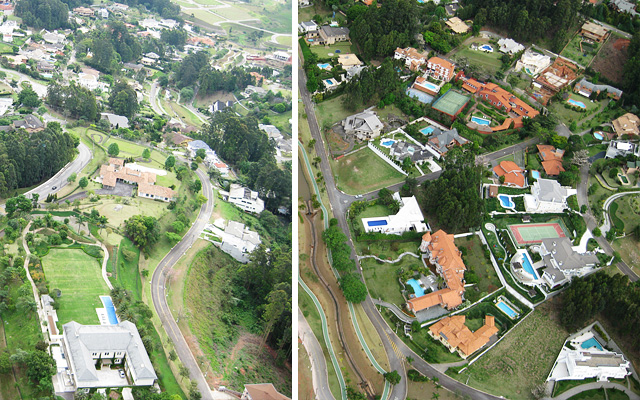 Just like any city where money is thrown around like confetti, and has a colouful and intersting underbelly, there will always be an element of crime both organised and petty, and Sao Paulo is no different. Wealthy residents are always wary when walking in certain streets and known no-go areas, and even cabbies have resorted to running red lights after midnight to avoid the plague of carjackings and robberies that now plague the city. The addition of muscle bound gorillas are also a common sight, protecting the wealthy as they go about their business throughout the high end shops and hotels.
Rockstars research also revealed some more interesting facts about the fascinating city. Due to the massive traffic congestion that can see people waiting in 100 mile queues to travel 5 miles in an hour, combined with the high rate of crime, many wealthy residents have taken to the skies, resulting in the highest number of helicopters in any city. As can be seen from the pictures the cityscape is literally dotted with helipads on top of the hige rise buildings. The Helicopter is also an invaluable and necessary mode of transport for Max as he and Passos ensure the safety of the family throughout the city.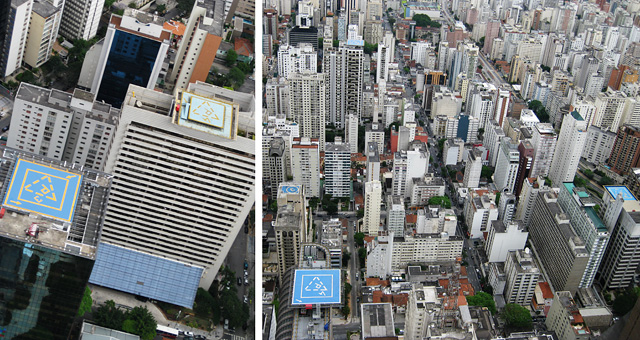 While Rockstar would love us to believe their research was all hard work, Im sure they had some fun and games while replicating the lifestyles of the rich and famous Sao Paulo elitists. From private invite only parties to shopping down the main strip, the Brancos in-game lifestyle was heavily influenced by the real goings on of the wealthy families of the area.
With so little thought going into so many AAA rated games these days, its awesome on behalf of Rockstar to be providing so much detailed information, and showing the amount of time and effort they are willing to expend to ensure Max Payne 3 will truly blow our minds. Its been a long time coming and unlike many other big names which were forgotten as fast as they flew off the shelves this one looks to be shaping up as an epic game that will be remembered throughout the genre. Please please Rockstar dont prove me wrong as judging from the information so far i dont have much to worry about.