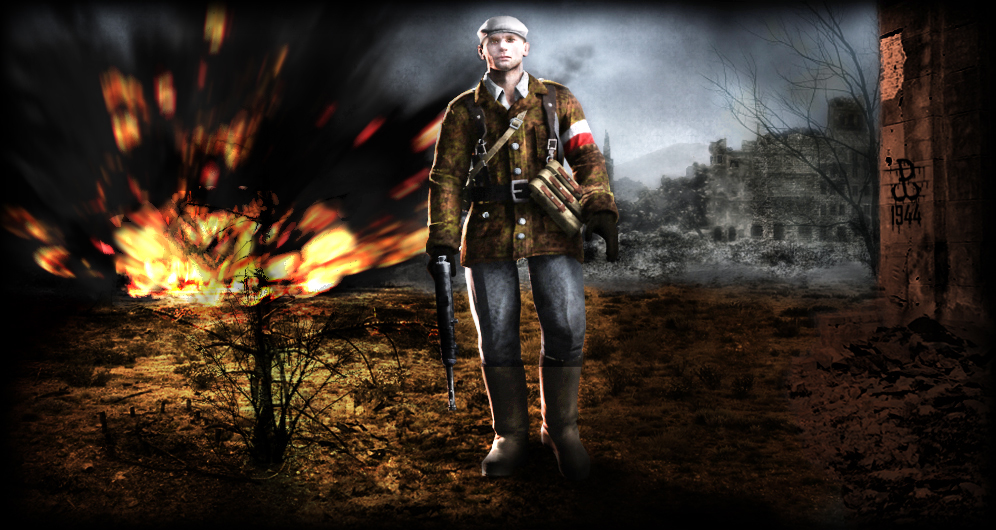 We got a chance to have a chat with managing and PR director of DMD Enterprise Ltd: Michael Dziwniel, the developers behind Uprising44: The Silent Shadows, a new TPP/RTS game set for release in mid-2012. Check out our previous article on the game HERE, and check out the interview below!
There have been a lot of World War 2 games, however this one takes on a different point of view than most, focusing on the Warsaw Uprising. Is there a reason why you decided to focus on this particular event? Beyond being a Polish company, that is.
Yes there is. Before initiating pre production process we had been analized many stories regarding World War II theme. After this stage we've noticed that we've got interesting plot to show near our office windows – The story of biggest uprising in the history of World War II – Warsaw Uprising. Also I would like to mention that history Is just an inspiration for us. We would like to use World War II in Poland as a background to show the story of particular uprisers – The Silent Shadows – elite formation of Resistance during World War II.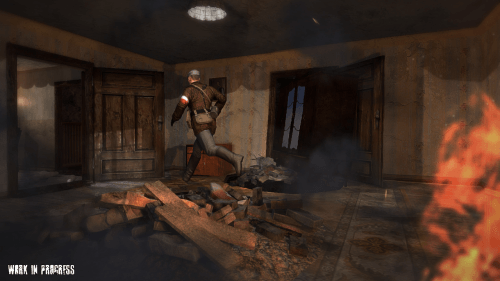 The live action trailer kind of shows that this game is not just about the graphics, or gameplay, but also about the story of the game and the context. Was the story something that you really wanted to keep a strong focus on in development?
Yes. The story for us is one of the most important things in development – even though we don't produce RPG as itself. As we all know interesting plot in action/rts game is quite hard to implement – for us this it is a key to show our vision of a game to a gamer.
Is there anything that you believe sets Uprising44 apart from other third person shooters?
I think in general two things. First one is a story – as I noted in previous question we are focusing on. Second is combine between RTS and TPP, many action games do not show the large scale of a conflict. We want to show that every single squad of soldiers – in this case the Uprisers are a part of big war machine.
How big a part does tactical skill play into Uprising44?
We will present this tactical aspect in next few weeks – stay tuned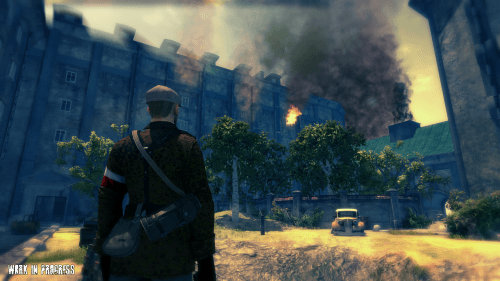 Are you proud of this being your debut game? Are there any concerns you have about how it will do after its release?
In our company we have one rule – if we do something we will do it the best way we can. After release we are prepare for supporting our gamers.
Were there any things that gave you any particular issues during development?
I think when you produce something for the first time you run with gauntlet with every case and aspect of a development. After first time with one case, others similar are going on its way properly. In my opinion we've got strong, well constructed team with experience in finding solutions
What do you think will make the strongest impression on people playing the game?
I think world – completely different from other games. I think Eastern Europe is not so popular for game topic – we want to change this and show that architecture, people and atmosphere of Warsaw during a War time
If you could describe the game in three words what would they be?
Strong Interesting Story (SIS – nice contraction)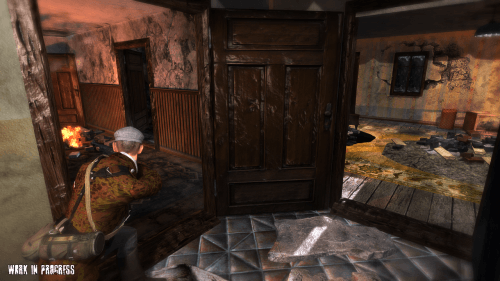 Does the game have multiplayer capabilities – either local or online?
We will talk about it near release date
What reasons would you use to convince a Call of Duty, or Battlefield, player to try (or maybe, switch) to Uprising44?
We don't want to make people to switch – just to try our game. I think the most important argument is sort of fresh air in World War II games. Gamers who like this topic will find in our game something for they selves
Is this game a good representation of what we can expect from your company in the future?
As independent studio we can plan projects any way we want. I think the best answer in this moment is that after Uprising44 release we will talk about our next projects in public.
Finally, is there any part of the game which is a favourite for you personally?
For me the final part – it will be epic, dramatic and also it will surprise gamers for sure
Uprising44: The Silent Shadows is coming out on the PC, Mac and Xbox 360 in quarter 2 of 2012, and from this info it sounds pretty awesome and is definitely worth a look at!