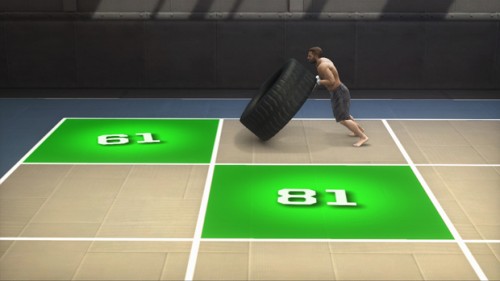 THQ have given us some much awaited information regarding Career Mode for next month's release of UFC Undisputed 3.  The mode has been solid in previous versions but lacked a bit of depth and polishing, so hopefully this year's will take it to the next level.
One key improvement that THQ have advised is the the emphasis on fighting and not so much on the management of stats, which could get quite laborious.  To achieve this, the Stat Decay has been removed and a new automated point allocation system has been implemented. 14 new training drills have been added to UFC Undisputed 3 and with less time for training and more fighting, players will need to plan their training schedules more efficiently.
Furthermore, players will be asked to choose a fighter's background on top of their other information at the beginning of their career, providing different move sets and starting stats.  Fighters will also start out with much higher stats than previous versions, giving a better chance for developing a more well rounded fighter.
Six real world camps will be included in which players will travel and train at.  Fighters will also get the opportunity to join and represent the camp during their career, putting the camp's trainer in your fighter's corner during bouts.  Some of the camps included are Greg Jackson's, American Top Team and Wolfslair MMA Academy.
Fighters will compete in the WFA, UFC and Pride tournaments throughout their career, starting out in the WFA until you successfully capture and defend the title. Something else which should really boost the longevity of Career Mode is the ability for fighter's to switch weight classes, meaning once you've dominated every fighter in your division, you can move up or down and start causing some more havoc in another class.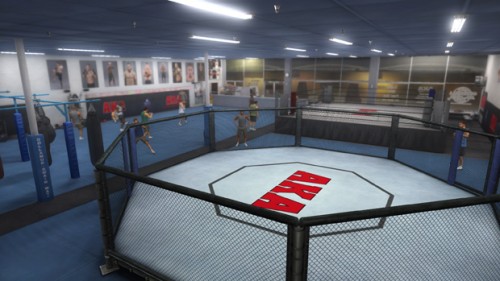 Finally, UFC Undisputed 3 captures in-game cutscenes in career mode with real-life footage of both fights and interviews with today's top fighters.  As a result, players will encounter videos in the same manner real world fighters experience during their career.  For example, when you have your first professional fight, you'll get to hear what other fighters were feeling when they had their first fight, and the same applies to first title shots and title reigns.  With a large variety of videos, players will be able to unlock different ones throughout multiple Career Mode plays.
So there you have it folks! Don't forget to check out the trailer down below to see Rampage Jackson giving a run through of Career Mode and sharing some personal experiences.  Only a few weeks left now until you'll be joining him in the octagon.