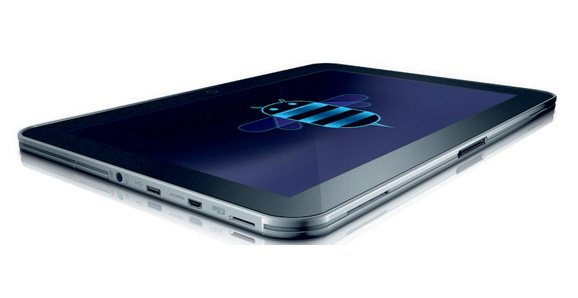 Toshiba have given their Australian lineup of tablets and notebooks a nice revamp, unveiling some sleek looking new hardware, with the stars of the attraction being the Toshiba tablet AT200, and the Toshiba Satellite U840 Notebook. The AT200 seems to be the epitomy of ultra light portability. It weighs in at an incredibly light 535g, and with a mere width of 7.7mm, this makes it the lightest and thinnest tablet on the market, shaving 30g from the Galaxy and 78g from the iPad. It doesnt seem like a lot, but it is when you consider it to be over 10% of the the products total weight and the idea to be as portable as possible.
The AT200 runs on the Android 3.2 Operating system, and with a 10.1″ Wide View HD screen made from Gorilla Glass, which I can vouch for as being tough as nails, is perfect for everyone from all walks of life. In terms of connectivity, the AT200 includes a micro HDMI, USB2.0 and SD slot, as well as 2 dual cameras ideal for video conferencing and chatting.
Also unveiled was Toshibas new U840 Notebook, which packs quite a punch for a notebook, featuring a 14″ screen which is ample for anything from spreadsheets to your favourite tv series. Powered by Intels ULV i5 core processor, this pocket rocket also features 8GB RAM, a 320GB Hybrid HDD as well as 16Gb of internal memory. All your HD movies will look crisp and clear through the 1366 x 768 LED backlit display or through your large flat screen through the full size HDMI port. Weighing in at 1.73kg and being 19.9mm thick, the Satellite U840 is slightly heavier than most notebooks on the market but is packed with every feature to satisfy the needs of all users.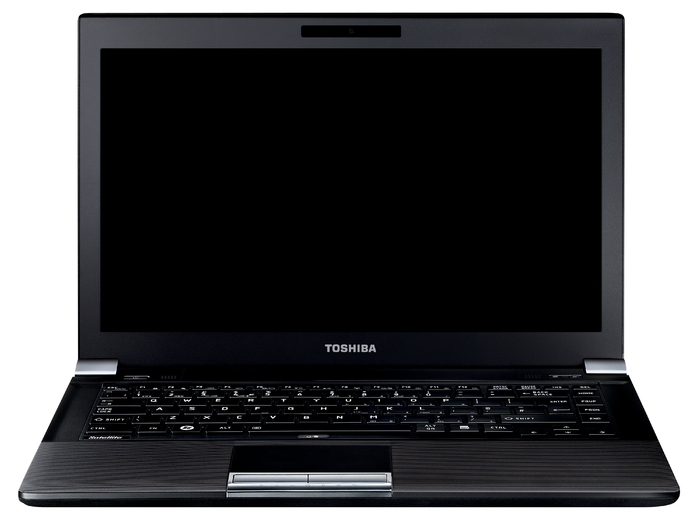 Additionally, Toshiba unveiled a revamped AT1S0 tablet, their pocket sized 7″ tablet, also running Android 3.2 and now with a much larger 16GB of memory. Still small enough to fit in a handbag or jacket pocket, the AT1S0 weighs in at 375g and also features dual HD cameras as well as dual core processors for faster web browsing and multitasking.
Exclusive to Harvey Norman and developed specifically for hardcore gamers, Toshiba have also announced revisions to their very reputable Qosmios range, with the 17.3″ X770 now featuring 16GB RAM, 1.5TB Hybrid SSD and Hard drive, and a powerful Intel i7 Quad core processor. The F750 has also been upgraded with 16GB RAM and also is powered by Intels i7 Quad cores. With a slightly smaller HDD and screen the F750 is still a very powerful notebook more than capable of peforming everyday and high end media tasks. Both are very attractive looking pieces of hardware now featuring a new Ocean Blue colour option on the smaller version.