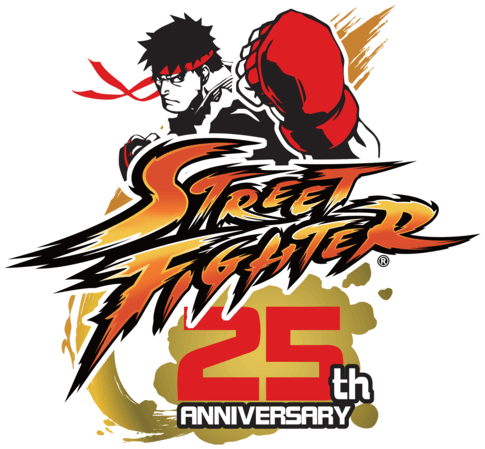 For those of you who didn't know, Street Fighter turns 25 this year on the 30th of August. Capcom have today revealed that when it comes time to celebrate there famous franchises 25th anniversary they claim to  have 'big things' planned.
They have yet to reveal what exactly the big plans are but it's safe to assume that a fair amount of Hadouken's will be thrown this year. Thus far the only thing they have revealed regarding the anniversary is the flashy logo for promotional use for the event which can be seen above.
What do you think of Street Fighter turning 25? Let us know your thoughts in the shoutbox and comments section.