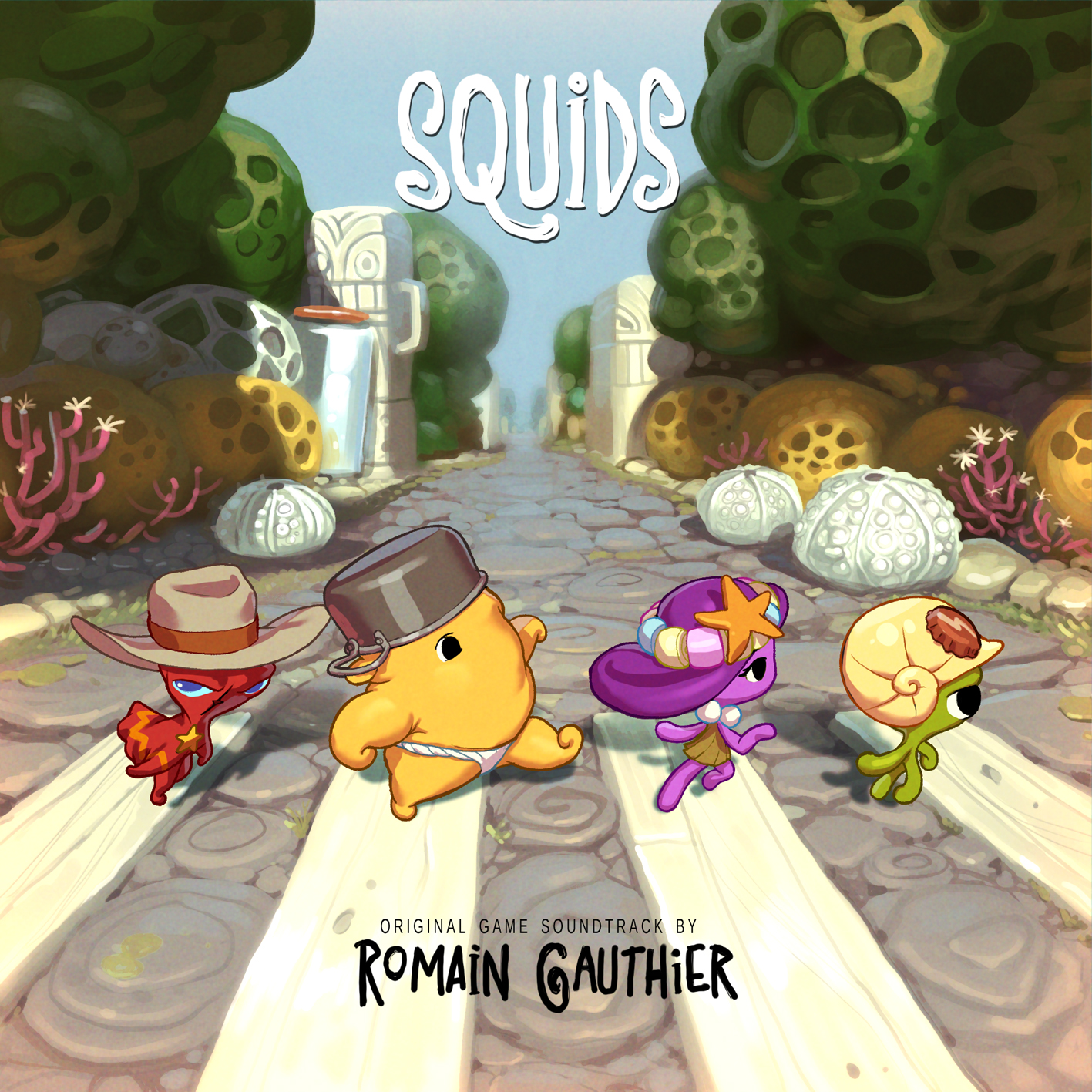 Chances are you've seen something of Squids in the App Store. An "underwater epic that stars a ragtag team of cephalopod heroes", since release in October it's seen over 100,000 downloads and is sitting pretty with an average rating of five stars. Topping the number one spot for RPG's in 51 countries and the paid app category in it's native France, the game sees players take control of an army of sea creatures to help protect their underwater kingdom.
Developers The Game Bakers have just announced that the official game soundtrack is now for sale, with the title track on offer for free. Ramping up the squidy goodness in support of the soundtrack release is a two day sale on the game itself, which has been discounted by 50% to a very tempting $0.99.
And the price of the soundtrack? Whatever you want. The 11 track album (which has fantastic cover art, above) can be downloaded here, and all the proceeds will be going straight to the independent production of the Squids sequel. Better act fast, because the pay what you want offer is for a limited time only (with a minimum cost of $4 thereafter). The purchase will include a digital art book with line notes from composer Romain Gauthier.
If you fancy checking out the game itself, click here. It's currently compatible with all iOS devices and will see a release on Android, PC and Mac in the next few months.