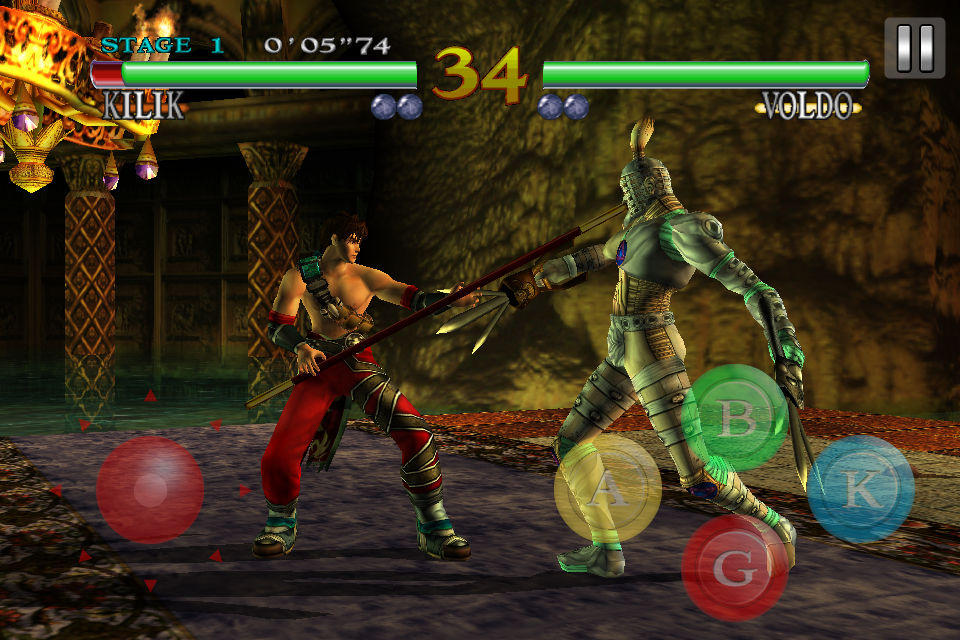 Namco Bandai have just announced that a port of the original Dreamcast Soul Calibur wil be making its way to the App Store on January 19. The game will run on iPhone 4, iPod Touch 4 and the iPad 2.
Modes returning include arcade battle, time attack, survival, extra survival, practice and museum modes, with time attack and the two survival modes being fully integrated with Game Centre Leader Boards. Noticeable absentees are any vs. modes, so fans will have to content themselves with thrashing the living daylights out of someone elses leaderboard score.
Despite that all the characters from the original line up will be returning, so what with the release of Soul Calibur V on February 2, there will be plenty of oppurtunity for button mashing highly skilled combo sequences, no matter where you are.
Pricing has yet to be announced, so stay tuned for more updates as they come.