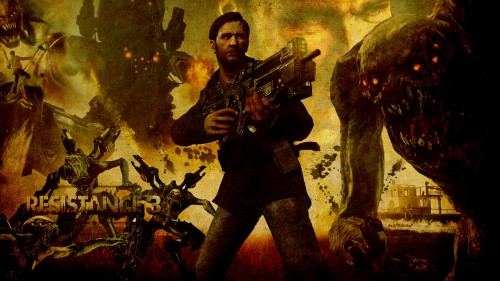 Insomniac Games are no longer the flagship developer of the Resistance series after they have decided that they were finished with the franchise. With confusion and speculation surrounding the decision, it was up to CEO Ted Price to clear some things up. Below is a video message, posted on Insomniac's Youtube channel, explaining the decision to move on from the Resistance franchise. This video is meant to be an official confirmation of the decision to not continue developing for the franchise.
Mr. Price has revealed that they believed their Resistance tale has reached "it's logical conclusion." They are also excited to see the fruition of Resistance: Burning Skies by mentioning Nihilistic Software, the guys behind the game. He has also praised the fanbase for their support throughout the franchise. However, there is no mention of the Ratchet and Clank series in the video, another Sony owned franchise.
What does it mean for the Resistance franchise? More likely than not the console series will be passed onto another developer. Who will it be is anyone's guess. Nonetheless, this shouldn't been seen as a dire situation. Resistance is moving on, as are Insomniac is with their first multi-platform release, Overstrike.