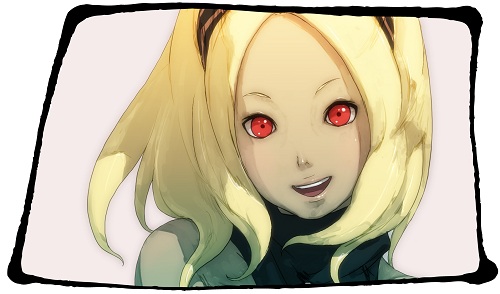 While the PlayStation Vita may have already been released in Japan, everyone in the Western world still has to wait until February to get their hands on Sony's new handheld gaming device. But, besides the price of the system and the memory cards, we had little idea about how the games themselves would be priced upon release. But a leaked GameStop document has made its way online and not only does it contain a number of surprising new release dates for games but also the prices for all the titles both at and around release.
One of the biggest surprises is that the previously set for a release window date, Gravity Rush is now being listed as a launch day title, and considering this is one of my most anticipated titles of the Vita's launch this is a major plus. We also see Sony's non-standard pricing come in to effect here as well as a number of titles are listed at only costing $29.99 at release, with the rest at $39.99 and Uncharted: Golden Abyss sitting at a staggering $49.99. Note that the digital prices for the games are expected to be lower, but are not listed in the document.
Check out the full list below and start setting your money aside, because this is going to be an expensive and very enjoyable launch.
Launch titles:
Lumines Electronic Symphony —$39.99
Ultimate Marvel vs Capcom 3 —$39.99
Uncharted: Golden Abyss —$49.99
Hot Shots Golf World Invitiational –$29.99
Wipeout 2048 —$29.99
Little Deviants —$29.99
Reality Fighters —$29.99
ModNation Racers —$29.99
BlazBlue: Continuum Shift Extended —$39.99
Virtua Tennis 4 World Tour —$39.99
Gravity Rush –$39.99
Post-launch titles (all listed at $39.99 unless marked otherwise):
Supremacy MMA 2/16
FIFA Soccer 2/21
Shinobido 2: Revenge of Zen 2.21
Touch My Katamari 2/21 – $29.99
Ridge Racer 2/21 – $29.99
F1 2011 2/22
MLB 12: The Show 3/6
Disgaea 3: Absense of Detention 3/20
Army Corps of Hell (late March)
LittleBigPlanet 3/31
Ruin (April)
Resistance: Burning Skies (May)