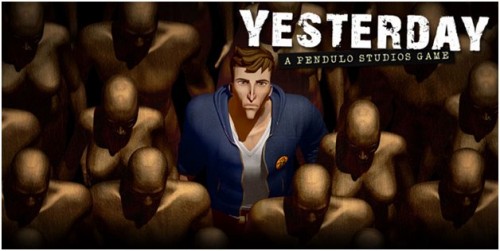 Focus Home Interactive offers us a glance of their upcoming adventure title, Yesterday, with some exclusive new screenshots. Shuffling away from previously made game comedies such as "The Next BIG Thing" and their million dollar selling trilogy of "Runaway", Pendulo Studios presents Yesterday as a dark thriller that will keep you shrouded in mystery.
Amongst three playable characters is one named John Yesterday. John is sent by a billionaire, Henry White, to investigate the happenings of a murderous cult. I have never heard of a happy cult to discover, but I think John will soon find his own life in peril. With clues spread across the world, Yesterday will need to piece the puzzle together while discovering who he really is.
The four screenshots below offer an unique blend of a cartoon splashed on top of reality. If that's not enough, open up the Yesterday Website for the entire gallery. Be ready to experience this dark thriller in March 2012!