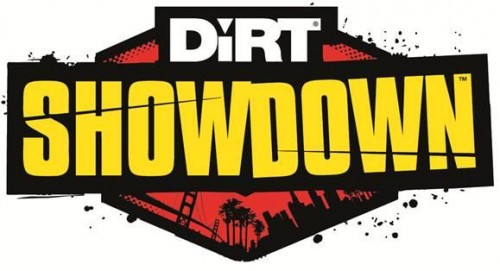 Codemasters have already put three entries into the DiRT series thus far, and come this May, a 4th will be released under the name DiRT Showdown. Today, a new trailer has been delivered to the fans of the series, and there is quite a few new offerings to see this time around.
In the clip, DiRT Showdown's 8 Ball event is in full display, showing off some of the destruction that we can expect to see with insane jumps, crossover points, and cannons now in the mix. Boosts can also be used to smash into opponents as well, making the gameplay much more intense and aggressive.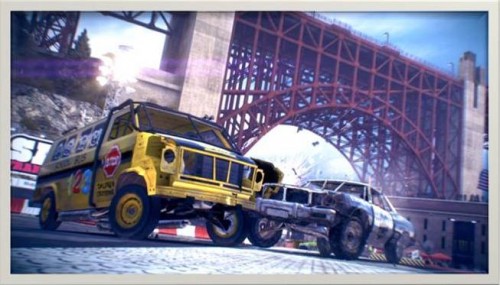 Yes, as you see, this DiRT is about much more than crossing a finish line. This spin-off of sorts is much more competitive and combative, with the racing engine that changed what we know about the genre put to use in not just races, but flat out demolition styled match-ups.
Codemasters recently detailed some of the other modes found in the game:
There are three broad categories to DiRT Showdown's thrilling action-sports racing. Players will use nitrous to blast past rivals and negotiate courses filled with ramps, pinch points and obstacles in full-contact Racing events. Gaming's most advanced damage engine is unleashed in Demolition Derby themed events where players smash and crash their way to victory in bone-jarring style. Finally, in Hoonigan events, gamers will send fans wild in huge stunt parks where accessible new controls offer every player the chance to become a freestyle driving hero.
From San Francisco to Miami and London to Tokyo, players will dominate their rivals and wow the crowds on their way to becoming a driving superstar. Pyrotechnics, lasers and thousands of fans give each venue a vibrant sports entertainment atmosphere, with the player taking centre stage. Over 50 different events across four championships will challenge gamers in a variety of conditions – sun, snow and rain – through the day and under the floodlights at night.
DiRT Showdown will feature an exciting new line up of off-road machines. Ken Block's all new Gymkhana FOUR H.F.H.V. Ford Fiesta debuts alongside an eclectic mix of vehicles across a range of classes. From saloons and muscle cars to pick-up-trucks, hearses and vans, players have a wide selection of custom cars to trick, race and destroy.
DiRT Showdown will be Codemasters' most connected game ever – split-screen multiplayer, eight-player online racing, on and off-line quick-fire party games and YouTube integration all come as standard. Players will also be able to issue 'Showdown Challenges' to compete with friends whether they are online or not.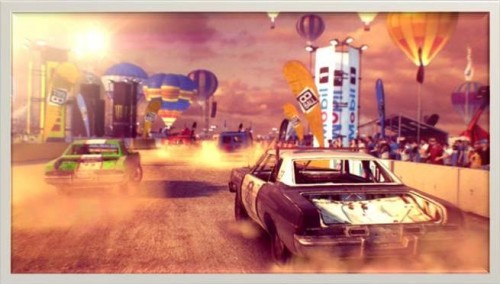 I remember when I played the original DiRT a good time ago and was mainly blown away by the stunning visuals, as at the time, we had never seen another racing game like it. Codemasters have perfected DiRT to the max though this time around and have evolved the series into a franchise that can truly stand on it's own due to all the uniqueness involved, so DiRT Showdown could very well be the shining point of the entire lot. Check out the trailer below, and get ready as in 3 months time, Dirt Showdown will be releasing for the Xbox 360, PS3, and PC.