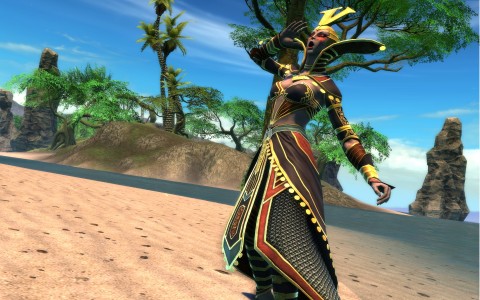 Game developers Trionworlds have been hosting a charity in-game with their title Rift, on the PC, for the charity Childs Play. The drive starts on the 9th of December and promises donations to the charity.
The drive goes for three days, december 9th until the end of december 11, and involved digital upgrades for player accounts. For every digital upgrade made in-game, Trion will donate $1 to the charity Childs Play. Of course, it might be more effective to make a donation to them yourself, but if you were considering upgrading your account, part of your proceeds will be going to a worthy cause.
For more information on Childs Play, check the site out here. And for more information on how to upgrade your account be sure to visit the Rift Official Website.