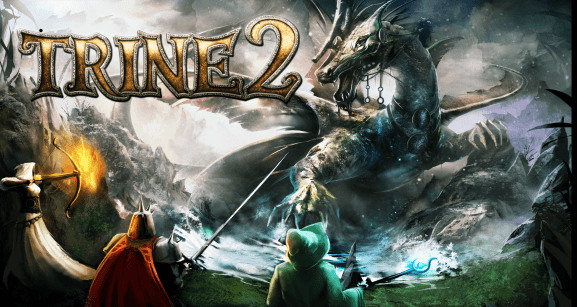 Got a bit of extra cash hanging around that PSN wallet or some spare points in the bag? Following on from it's PC and Mac release, Frozenbyte's Trine 2 has now been released on the PlayStayion Network and Xbox Live Arcade.
A puzzle platformer with a heavy dose of physics, Trine 2 takes the best of it's predecessor and builds on it with lots of creative new levels, gorgeous fantasy backdrops and most importantly – online multiplayer. The PC version of the game scored an 8.5 here at Capsule Computer's, and is certainly worth checking out if you're a platformer fan.
The XBLA release is worldwide (apart from Australia, sorry folks) and the PSN release North America only. The publishers hope to see a European PSN release in January 2012.