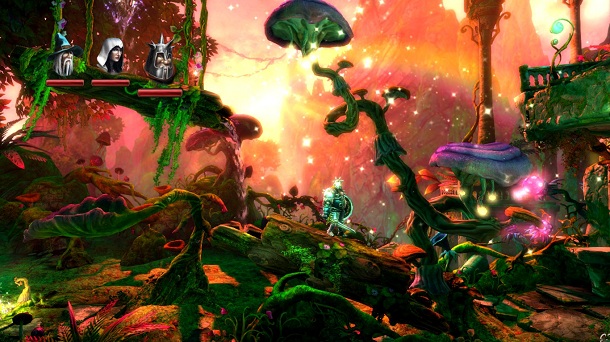 After months and months of 'December' vagueness Trine fans finally have what they've been waiting for – a concrete, day specific release date, and it's pretty damn soon.
For once PC and Mac gamers will get the good end of the deal, and will be able to purchase the full game from December 7 worldwide, whilst XBLA will universally get the title on December 21. PlayStation owners in the US will see Trine 2 on December 20, but the rest of the Sony world will have to keep holding it's breath – a European/Asia/Pacific release date hasn't been announced quite yet. A Linux version is to follow in 2012.
Stay tuned for a review of the PC version from Capsule Computers, and write those dates down in your gaming diary.