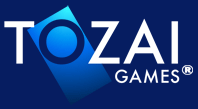 Tozai Inc has announced the expansion of their company with the opening of a Japanese office in August. Located in Kawasaki, Kanagawa, the new office was formed by the US president and co-founder of Tozai, Sheila Boughten, US senior advisor and co-founder, Scott K. Tsumura, and Takuya Banno, who will be the president of Tozai Japan.
Banno has produced many games, including being the lead designer of 'Spelunker HD', which was awarded the PSN Top Sales Award in Japan, which is nothing to sniff at.
Tozai is looking at expanding their Spelunker and Lode Runner brands to multi-platforms such as consoles, handhelds and smartphones, and continuing to expand their business. Tozai Japan has the exclusive rights for both titles and will be in charge of their expansion to other consoles.
Given the Japanese clear love for the Spelunker title, this will surely be an excellent move on Tozai's behalf, and will most certainly pay off in the future. All the luck to them and I am looking forward to what this expansion means for their future releases!
Check out the Spelunker site for more information on the game as it comes.