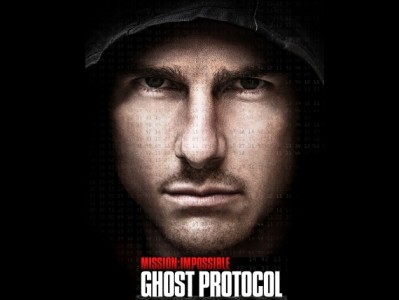 Ever wanted to talk to famous stars like Tom Cruise and get a taste of celebrity life? Well now's your chance! Paramount Pictures and Coke Zero have announced they will be hosting a red carpet live movie premiere for Mission Impossible: Ghost Protocol in Brazil, and a live streaming of the event will allow fans to ask cast members questions directly via Livestream chat!
The event is being held in Rio De Janeiro, Brazil and fans will be able to tune in to the red carpet event online on December 14th. The premiere will air online beginning at 4:00 pm EST/ 1:00pm PST and will feature the film's star and producer Tom Cruise, as well as other special celebrity guests answering fan's questions directly via Livestream chat.
As well as the chance to talk to the cast, the event will also feature a live performance from Grammy-nominated DJ Producer Tiësto who will preform his brand new remix of the classic Mission: Impossible theme song and even get to witness a multi-city global tour the cast and filmmakers have completed, including stops in Japan, Korea, India, Dubai, France, Germany, Spain, Australia, Russia and Italy.
This is a must see event for all movie-buffs! Remember the details: Tomorrow, December 14th, 4:00 pm EST/ 1:00pm PST.
The event can be streamed at the following links:
www.CokeZero.com/Mission, The Mission Impossible Official Website, The Mission Impossible LiveStream Site, The Official Tiesto Facebook Page, The Official Coke Zero Facebook.