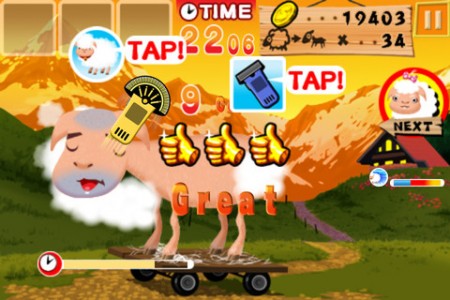 No, it's not your local barber's newest innovation, and it's not a complete abuse of hyperbolic adjectives. It's Althi's Naked Sheep app for iOS devices, and it's got a new item available for purchase to give you that extra edge in the finger-swiping, sheep-shearing gameplay.
The Super Ultra Electric Clipper is a purchasable add-on for the free game that "shears sheep at the speed of light", to give players willing to lay down some cash an advantage on the scoreboards.
Check out our review of Naked Sheep, and if you're interested, the app is available for free here.