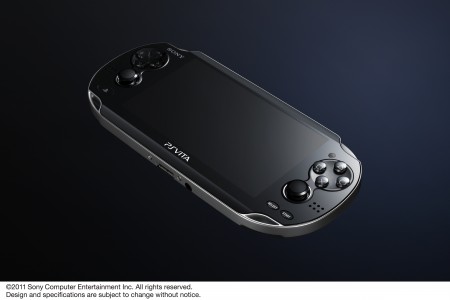 After the first commercial for the Playstation Vita aired on November 28 in Japan, Sony has detailed more of their advertising campagin, which will feature two of the launch titles: Uncharted: Golden Abyss and Everybody's Golf (known as Hot Shots Golf 6 in Japan). The tag line for these ads will be "If we play, we're friends."
Both ads will star Japanese actors Eita and Ryuhei Matsuda. They will be playing with a Playstation Vita with a number of people in a school that has been fitted with a massive 30×16.8 meter screen on their field. The first spot will show Eita alone with Uncharted while the second spot will show off Hot Shots Golf 6 as well as Matsuda in golf attire.
Sony released some stills from the ads. Below are the screens showing the gigantic screens with gameplay.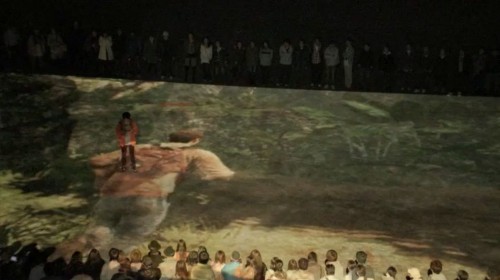 Hot Shots Golf 6 (Everybody's Golf):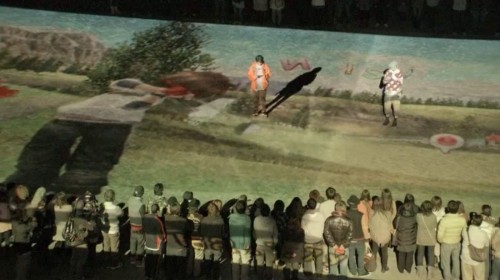 The Uncharted spot starts airing on December 1 while the Hot Shots Golf spot starts airing on December 8. The Playstation Vita will be released on December 17 in Japan.
[UPDATE] The first of the two spots is now available to watch. You can see it below. It also includes a making of feature.