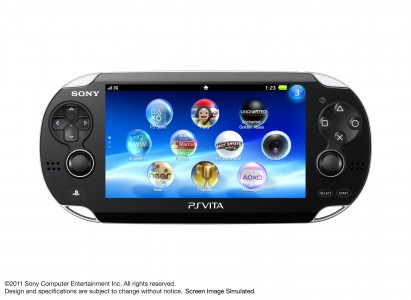 It seems that Sony is quite confident in the Playstation Vita. Actually, confidence seems to be at a all-time high as Sony Europe boss Jim Ryan porclaiming that "We will beat that with Vita." So what is "that?" Surprisingly enough, "that" happens to be the record of the biggest video game hardware launch in the United Kingdom. That record is held by the Playstation Portable and it stands at 185,000 units.
Speaking with Eurogamer, Ryan said, "We're planning for a condition of success. Launch quantities will sell out – I think that's looking pretty certain." He also commented on the lackluster launch of the Nintendo 3DS, which was expected to beat the PSP numbers, but fell short, only selling 113,000 at launch. He specifically talks about the launch lineup,
"Looking at the competition, perhaps the launch line-up was not as strong as they'd have liked it to be. We have always had in our minds that we needed to have a great line-up at launch and we're very pleased with how that's panning out. I think it's comfortably the strongest line-up we've had for any platform launch and I've been around since the year dot."
How about that killer game at launch? Every launch lineup needs one. Ryan believes that there is one within the ranks and he identifies Uncharted: Golden Abyss as "looking very much in that category". I tend to agree with him, but that shouldn't take away the other first-party and third-party titles which will launch alongside the Playstation Vita on February 22 or February 23 if you live in Australia and New Zealand.