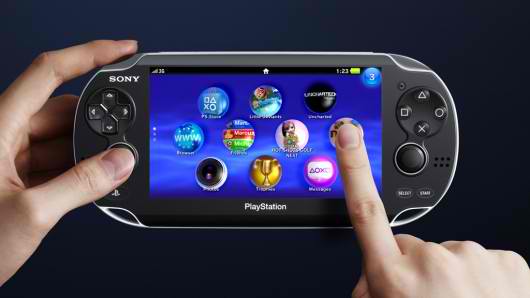 Sony recently released a software update that fixes technical issues confronting the PlayStation Vita. The Vita, PlayStation Portable's successor, sold over 300,000 units in over two days in Japan, currently the only country where the portable gaming device is available. Soon after its successful release, glitches ranging from freezes, crashes, and unresponsive touch screens have been popping up on Youtube and Twitter.
Along with the software update was a firmware upgrade that owners need to install to be able to continue going online using their Vitas. Sony issued a statement regarding the matter, apologizing for the mishap and advising users on how to handle technical glitches. Complaints from new Vita owners added controversy to Sony's release, which is already estimated to be about 50,000 units short of Nintendo 3DS's 371,000 tally last February (when it launched on a weekend).
However, Sony is looking to beef up the Playstation Vita releases with a lineup of 24 games, including a new LittleBigPlanet version and the latest Uncharted title, to stave off further potential sales slumps in the coming weeks. In February, two models of the gaming device will launch in the UK, and by then the lineup will include 33 titles. Gamers in the UK and Europe will also be pleased to know that existing glitches and technical issues have already been resolved.
The new Playstation handheld bests its predecessor with a system that makes use of an accelerometer, a gyroscope, and even an electronic compass under the 5inch OLED screen. It also sports front and rear cameras. The Vita models to be released in the UK will be able to connect to the Internet via 3G and Wi-Fi, or via Wi-Fi alone.