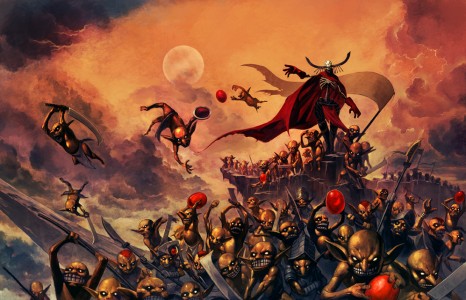 Oh dear, the King of Hell is back, willing to show his journey to reclaim the Hellish Throne. Square Enix, the developers of Army Corps of Hell, present a new batch of screenshots and artwork for the now Playstation Vita launch title in North America. Surely it will also be a launch title for Europe and PAL territories as well.
Army Corps of Hell follows the former King of Hell. I say former because he has been ousted. His job is to now reclaim the throne that he has lost. You control an army of goblins, ranging from warriors, wizards and lancers, all with their own strengths and weaknesses. The screenshots cover these goblins, as well as some interesting monsters. There is also a few pieces of artwork at the end.
Army Corps of Hell is an exclusive to the Playstation Vita. It will be released in Japan on December 17, 2011 and in North America on February 22, 2012.