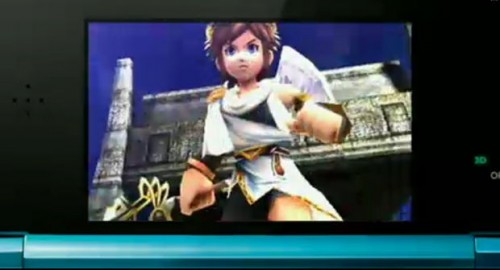 It has been confirmed at the Nintendo Direct conference that the hotly anticipated Kid Icarus: Uprising will officially feature online multiplayer. Coupled with that confirmation was greater details of the online multiplayer feature.
It has been confirmed that the title will feature character and weaponry customization as well as a community function not unlike that seen in Mario Kart 7. Also announced is Battle Royale and Team Match battle modes.
The title is slated for a release on the 22nd of March, 2012 throughout Japan. It is to be presumed that a Western release is not too far off, given Nintendo's habit of releasing 1st party titles generally at the same time, world-wide. Stay tuned as more news on Kid Icarus: Uprising becomes apparent.