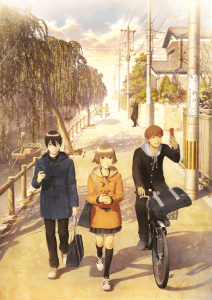 A brand new trailer for the forthcoming .hack//The Movie has been released onto the web and there is enough other worldly goodness to excite even the most flippant of fans.
.hack// The Movie is the first feature length film adaptation of the popular RPG about an MMORPG and will utilise unique CG animation. The movie will commemorate the franchises 10th anniversary in style as it hits Japanese theatres on the 12th of January 2012.
You can view the promotional trailer for .hack//The Movie below. Be sure to let us know what you think of the trailer in the shoutbox and comments section.