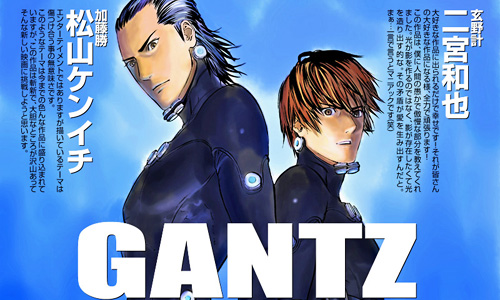 The Gantz manga is at it's end. In the author's notes for the 6th/7th issue of Shueisha's Young Jump magazine, Hiroya Oku announced that he wants to draw the ending for the Gantz manga in 2012.
The manga follows a young Tokyo man, Kei who is brought back to life after a deadly subway accident, along with a group of random individuals. Kei and the other resurrected people go on a violent, seemingly endless missions at the behest of an unseen host, fighting aliens, and whatever else he and his team are commanded to go up against.
Back in 2000, the debut Gantz manga was released in an issue of Young Jump, and the 33rd manga volume will ship in Japan next month. The manga also inspired a television anime series animated by Gonzo as well as two live-action movies. In January, North America received the 20th English volume of the manga. The magazine (Young Jump) issue's official release date is set for January 4.