With over 600,000 copies sold, Trendy Entertainment is pleased to finally announce that Dungeon Defenders is available on the PlayStation Network in Europe. The wait is over and Europeans can enjoy an epic tower defense game that evolves with role playing elements.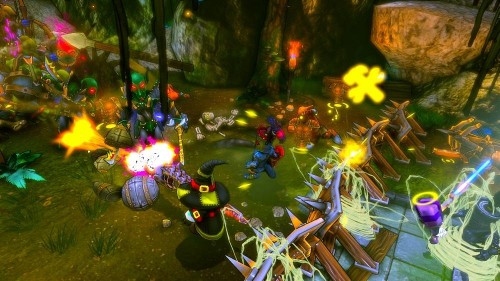 Additionally, Sony Computer Entertainment of Europe will be compensating purchasers with the latest DLC of Dungeon Defenders at no cost. This will be an incredible selling point as the newest DLC – The Quest for the Lost Shards Part 1: Mistymire Forest – was just released on December 21st for Xbox Live, Steam, and PSN. However, the compensation will not be in order until sometime in January 2012 for the SCEE users.
If you are unsure about tower defense games, I urge you to take a look at our Dungeon Defenders Review.