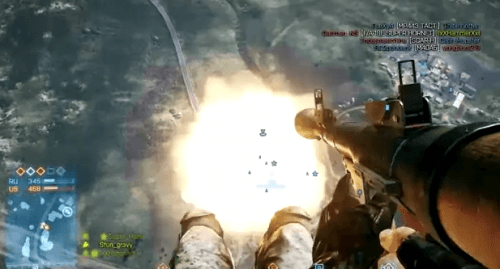 A video has made it's way online earlier today and has picked up the attention of EA, who have touted it as the Best Battlefield Kill Ever on their Facebook page.
Player 'Stungravy' defies the laws of physics in this insane mid-air kill in Battlefield 3. You can check out the Best Battlefield Kill Ever in the video below. With an RPG in hand and a dog-fight not going his way, 'Stungravy' took actions into his own hands… literally.
Would you be able to pull off a kill like this? Is 'Stungravy' a Battlfield Pro? Would you ever think to perform a move like this? Let us know your thoughts in the shoutbox and comments section.