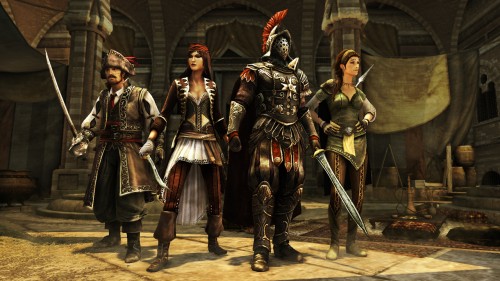 The first downloadable content pack for Assassin's Creed Revelations has revealed itself earlier today and is now available for purchase at the price of 320 Microsoft points. Yes, it is that cheap.
The new DLC, known as the Ancestor Characters Pack, features brand new characters – one of which is a bloody freaking Pirate! You can now swashbuckle about with a scimitar or something of that liking and assassinate, creed style.
You can pick up the DLC now. Be sure to check out the Ancestors Characters Pack trailer below and let us know what you think in the shoutbox and comments section. Pirates rule!