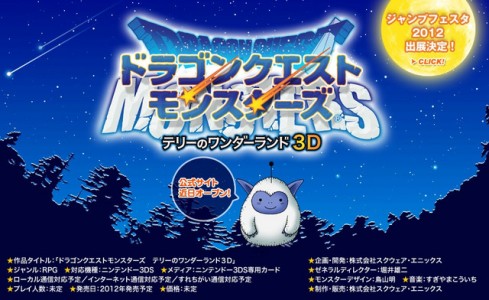 In the latest edition of Jump Magazine, it has been officially confirmed that the upcoming 3DS remake of Dragon Quest Monster: Terry's Wonderland, is set to feature a 4 vs. 4 battle system.
Players will be able to engage in 4 on 4 matches, not unlike those seen in Dragon Quest IX: Sentinels of Starry Skies. This opens up new possibilities to the game and helps make it more than just a straight up port of the original.
Dragon Quest Monsters: Terry's Wonderland 3D, is currently slated for a release sometime in 2012. What do you think of 4 vs. 4 battles being featured in the game? let us know in the shoutbox and comments section.